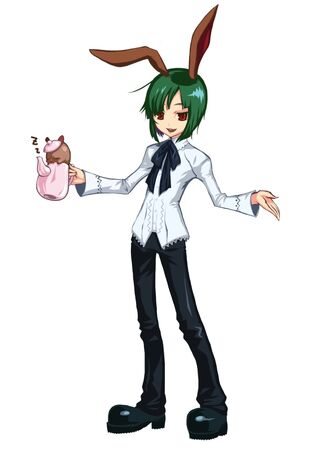 "So thats our girl? Bit of a disappointment."
A strange teenage boy with ears of a brown hare who is friends with the Mad Hatter, and a creature always found sleeping inside a teapot. They talk to Liddell out of curiosity, but they're often rude and disrespectful.

When they sit down with Liddell and the Mad Hatter sat down at the Long table they took turns telling the story of Alice's battle against the Eld witch 1,000 years ago and how the kingdoms were created. You can get their dolls at the maze in Lenore.
Ad blocker interference detected!
Wikia is a free-to-use site that makes money from advertising. We have a modified experience for viewers using ad blockers

Wikia is not accessible if you've made further modifications. Remove the custom ad blocker rule(s) and the page will load as expected.